Promoting Triathlon Through Community
The Salt Lake Triathlon Club promotes triathlon in the Salt Lake community–while fostering a sense of unity, fun and a healthy lifestyle. We're a team but more importantly, we're a family. We welcome any level of experience, whether you're setting your sights on your first-ever race or you're a seasoned athlete.
Coaching
SLTC is here to support any level of triathlete and their goals!
ALL PERFORMANCE
The coaches of the Salt Lake Tri Club are professionals in each of their domains providing support for all performance aspects of triathlon.
Membership
Checkout the advantages of being a team member of the Salt Lake Tri Club!
Advantages
As a member you will recieve speacial perks like discounts to races, products and services from our sponsors along with the amazing community we have created together!
Workouts & Events
Take a look at our upcoming public workouts and events that our coaches and admin host on a weekly basis.
Join Us for A Workout
Group workouts happen every week! Come and join us at our public events to help you complete your training! See you soon!
Our Members Say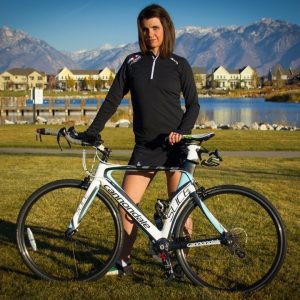 I love all things triathlon. I have been doing triathlons since 2009. I have done everything from sprint distance to a full Ironman. I also spent a year on the CK Elite racing team where I qualified for USAT age group nationals and podiumed 3 times. My favorite distance is the half Ironman or 70.3 as it is a challenge but not as long as a full Ironman. It is also doable to maintain the training schedule with 3 small kids and working PRN as an occupational therapist. I would love to do another full Ironman and have plans to do one in 2019 when my twins are in Kindergarten. Ultimately, my goal is to qualify for Kona.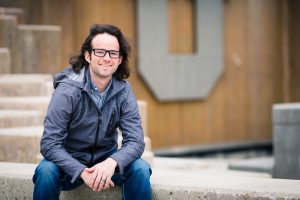 By being a part of the Salt Lake Tri club I have found more confidence in my own abilities to accomplish things that I never thought I would do for another 20 years. The community brings a sense of having the world backing you up while working towards your goals.
I've been doing triathlons for 17 years but just joined SLTC 1.5 years ago. I thought I was having fun before, but after joining the club I found out what fun really is! The support of the club members both during training and especially out on the race course has added a whole new level of enjoyment to the experience! I can't imagine not being a part of this club now!
The SLTC HS given me access to a community of amazing people who have educated, and encouraged me to reach my goals. There is always an athlete willing to give their knowledge and expertise to lift you up. I would have never reached my goals nor have been motivated to reach higher without SLTC.
Latest News
Our tag in the SLTC is #SLTCMOMENT. In the blog area our members share their moments, our coaches teach critical skills, and our community supports each other.
A blog post I wrote on Zwiftblog.com about the first official Zwift running event. Take a peek! https://zwiftblog.com/first-official-zwift-running-event/
With the permission of Inside Tracker I wanted to re-post this article they wrote on Caffeine. How does caffeine affect your workout? By Perrin Braun Mar 20, 2013 Many athletes believe that caffeine helps them
Weightlifting for Endurance & Achieving Race Day Physique Congrats to everyone on making it to the end of the triathlon season! You survived your last race and ready to call it a season for 2017.
The Best Sponsors In the Industry
We want to thank our sponsors for everything they provide the club! Be sure to check these brands out to support your triathlon needs.
MilestonePod

natelast

2018-01-15T22:26:25+00:00

Power Meter City

natelast

2017-12-09T20:37:14+00:00

BAM Protein Shakes

natelast

2017-08-14T20:36:33+00:00

First Class Rentals

natelast

2017-08-02T21:10:21+00:00

Pro Bike Express

natelast

2017-08-02T21:16:52+00:00

Utah Bail Bonds

natelast

2017-08-02T21:06:01+00:00

Utah Physical Therapy Inc

natelast

2017-08-02T21:01:20+00:00

Dave Smith Motors

natelast

2017-08-02T20:56:51+00:00

Xterra Wetsuits

natelast

2018-01-02T19:00:43+00:00

Contender Bicycles

natelast

2017-08-02T20:48:56+00:00

Wahoo Fitness

natelast

2017-08-02T20:47:31+00:00

USA Triathlon

natelast

2017-08-02T20:43:43+00:00

Candle Light Homes

natelast

2017-08-02T20:43:28+00:00

New Wave Swim Bouy

natelast

2017-08-02T21:16:22+00:00

Farmers Insurance – Rory Duckworth

natelast

2017-08-02T21:16:48+00:00

Wasatch Running Center

natelast

2017-08-02T20:33:38+00:00

Rudy Project

natelast

2017-08-01T17:38:39+00:00

Mental Grit Consulting

natelast

2017-08-01T17:28:41+00:00
We'll provide opportunities to meet fellow athletes and find training buddies. Together, we'll build an extensive support network–to boost each other up and give back to our community and our sport. We'll arrange discounts on race fees and at partner retailers too. Because, hey we're all in this together.